Metal Prep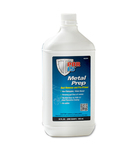 Metal Prep POR-15
This product etches the metal and provides a zinc phosphate coat to inhibit rust & improve paint adhesion. Use it on galvanized or stainless steel, aluminum and other metals. ...
For All Cars and Trucks
Gas Tank

31C281501 31
---
CHRYSLER Gas Tank Sending Unit Restoration Service
Restoration service on your unit. Call For Info. #781-335-1579.
For All Chrysler Cars